Add Color to Your Ready Mix Concrete Project
If you want to help your interior or exterior concrete project stand out with color, we offer a wide range of options through CHROMIX® Admixtures. CHROMIX is a proprietary admixture that produces permanent integral coloring for concrete. It's added to the mix at our concrete batch plant to ensure precision and uniformity in the mix, which is then delivered ready for placement at your site.
Unique Granular Color System
At Liberty Ready Mix, we're dedicated to providing the highest quality of service, which is why we switched from a liquid to a granular concrete color system. This type of system is unique to central Iowa and has proven itself superior both in terms of durability for the owner and ease of application for the contractor-installer. CHROMIX, a granular admixture, is suitable for vertical or horizontal applications and can be used for stamping, polishing, or adding other decorative elements to your concrete.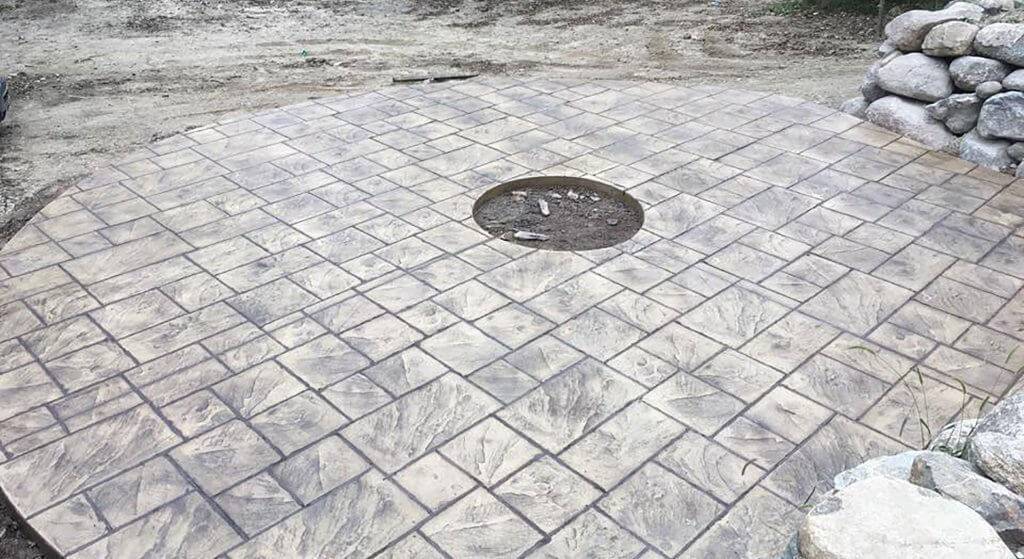 CONVENIENT COLOR ADDITIONS
Our CHROMIX® Admixtures are convenient and easy to incorporate into your concrete project. We even have the ability to create whatever color you want the same day you call, if needed.
Explore Your Concrete Color Options
We have a variety of rich, diverse, and natural-looking color choices for your next project. View our color system chart and explore our previous colored concrete projects for inspiration.
Keep in mind that the colors shown are approximate and may appear darker or lighter based on your computer monitor and printer. Also, the final concrete color and finish achieved on your project will depend on several factors such as finishing techniques, curing, or sealer, so we recommend you or your contract installer pour and finish a test slab replicating job site conditions first. Contact Liberty Ready Mix
We look forward to helping you on your next project!