Quality Ready Mix Concrete Delivery to Your Des Moines Job Site
Regardless of whether you're working on a commercial, industrial, governmental, or residential project, your job requires durable, high-quality ready mix concrete from a trusted concrete supplier. Liberty Ready Mix is a proud producer of quality ready mix concrete made with quality ingredients. We also offer many admixtures that will improve the characteristics of the concrete, which include improving durability and protecting against freeze and thaw cycles, water reducers, accelerators, retarders, waterproofing admixtures, and plasticizers. Liberty Ready Mix can also supply synthetic fibers to add structural strength to concrete.
Comprehensive Ready Mix Options
Liberty Ready Mix offers many concrete mixes for all aspects of your project including footing, wall, exterior, and interior mixes with multiple options on maturity strengths. Our mixes run from 2500 psi up to 6000 psi, and all of the aggregates we use meet ASTM C33 standards and IDOT specifications. We are proud to partner with companies like Old Castle and Martin Marrieta who supply us with concrete limestone, concrete sand, concrete gravels, and imported sand. We use Monarch Cement and NMC Fly Ash. We also partner with GRT Mapei for our quality admixtures. Mixes can be high/early strength C-mixes or M-mixes designed for high strength and fast setting. We offer many admixtures that can be added to your mix for increased workability and performance to meet specific project requirements. We can design any custom mix to your specifications.
K-Crete
Flowable mortar
Grout
Liberty Ready Mix also offers these additional items:
Expansion
Imported sand
Rerod
Macro fibers
Ultra fibers
Poly fibrillated fibers
Poly vapor barrier
Handicap domes
Zip strips
Choose Your Type of Concrete Ready Mix
Residential wall and footing mix
Commercial wall and footing mix
Parking lot and paving mixes
Are you unsure about what ready mix would be the right call for your project?  Send us your questions and one of our team members will help you find the right type and amount of mix to use.
View Completed Ready Mix Projects
We're proud to work alongside our Des Moines community on a variety of concrete projects in various industries. Browse our Projects page to see some of our past work.
When ordering ready mix concrete, make sure answers can be given to the following questions: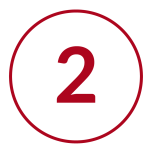 Is the project exterior or interior?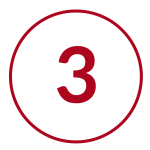 Is a concrete pump truck or concrete buggy needed? And is there a safe passage and enough room for driving equipment to access the project?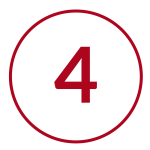 What are the psi requirements for the concrete?
What is the schedule for your concrete delivery?
To place your order, contact our dispatchers the day before the pour by 4 PM and confirm your order the next day at least two hours before the pour is scheduled.